Digital X-Ray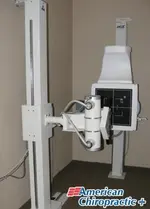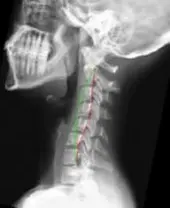 American Chiropractic has a state-of-the-art digital x-ray machine. We project our x-rays onto a screen which results in a clearer, clinically diagnostic image. The x-ray files can be instantly copied onto a disc for patient retrieval.
This allows us to view the skeleton in various states in a superior light while exposing the patient to minimal radiation exposure.
---
Diagnostic Ultrasound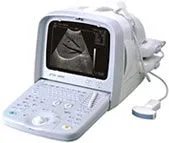 Similar to the technology used to view developing babies, the heart and other internal organs, diagnostic ultrasound can give your doctor a better view of the soft tissues surrounding your spine. With more accurate information come a more accurate diagnosis and more effective care for soft tissue injuries.
Diagnostic ultrasound is a painless, non-invasive procedure. While lying comfortably on a table, a water-based gel is applied to the patient's back and a hand-held device is passed lightly over the area. The image is transmitted to a monitor, from where the doctor can assess the patient's condition and offer a course of treatment.
---
Physical Assessment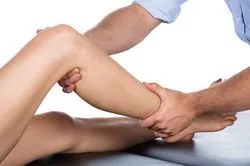 Your visit at American Chiropractic Clinic starts with you and your specific injury. We perform a complete series of chiropractic, orthopedic, neurological, and functional tests designed to specifically identify your state of injury. After this assessment is complete, your doctor will thoroughly study the results and make an accurate diagnosis. Your doctor will meet with you 1-on-1 to review the test results and answer any questions you may have, along with making recommendations for treatment in our office if your condition requires care.
---
Metabolic Assessment

At American Chiropractic, our patients are urged to look at what they put into their body very carefully. Science is showing that the nutritional value of the food is being negatively altered by the manufacturing and storage procedures used in the mass production process. In order to further promote our nervous system's ability to maintain homeostasis, nutritional considerations must be evaluated.
American Chiropractic has the ability to assess your nutritional needs through a Comprehensive Metabolic Profile, which is a customized nutritional assessment used to identify your individual needs. This test will provide us with important information such as which foods your body may be allergic to that you should avoid, which nutritional compounds need to be increased in your diet and also which compounds need to be decreased. Once the proper nutritional balance is restored, your nervous system can begin to operate more efficiently in trying to achieve homeostasis.